Do you prefer listening to this content rather than reading it yourself?
Subscribe to our Podcast!
So you've set up your own business and have a website. You have a great product or service and have sold it to your first pilot customers, partners in your network, friends, and family. You get encouragement that your solution is something great and you are ready to conquer the world. What's next, though?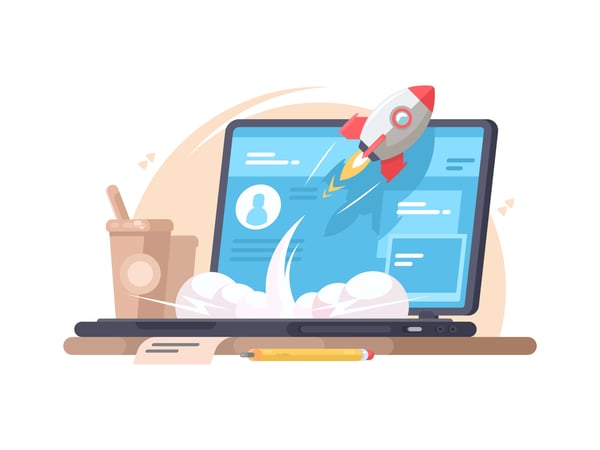 The world is full of advice for getting your website on the first page of Google in just a few days: how to buy success with followers and likes on social media; and how to maximize your traffic with advertisements on Google Adwords, LinkedIn, Facebook and Twitter. You just have to do it and the path to unprecedented wealth is paved with long-tail keywords. Yeah, right.
Some time later, your bank account isn't what it was used to be and you haven't really hit the jackpot quite yet. Sound familiar?
A saying in the startup world is, "If it were easy, everyone could do it." That has held rather true for our own startups and businesses--we weren't born or founded smart. Pretty much all of the trailing thoughts and experiences, we have messed up royally in our own first steps. But we learned quickly (and the hard way) that this can actually work with a couple of simple principles.
Let's turn this around and look at some basic premises that work for every startup, every business, and even individual situations.
When pushing for quick results, build a foundation first.
Yes, you can buy yourself into revenue. It comes at a cost, though. More often than not, that price is quite steep. "In the old days" (which were the days when we were young), one way to get traffic to your website was by placing pay-per-click ads, i.e., you paid $100s or $1,000s every month and you got Google Analytics to show you, in real-time, that you have this cool website with money-laden visitors flocking all over your website.
(At least) two things are wrong with that: only a small fraction of those visitors convert to buyers, while the others remain anonymous visitors; and, more importantly, the second you stop paying for your PPC ads, your visitor stream stops. Unless you are really great at that approach (that is, born smart...some people are), learning in the paid advertisement world is VERY expensive and builds up little relative to a solid foundation for future growth. When boosting your traffic with paid advertisement, make sure to have a maximum amount of landing pages to help you convert into leads or customers.