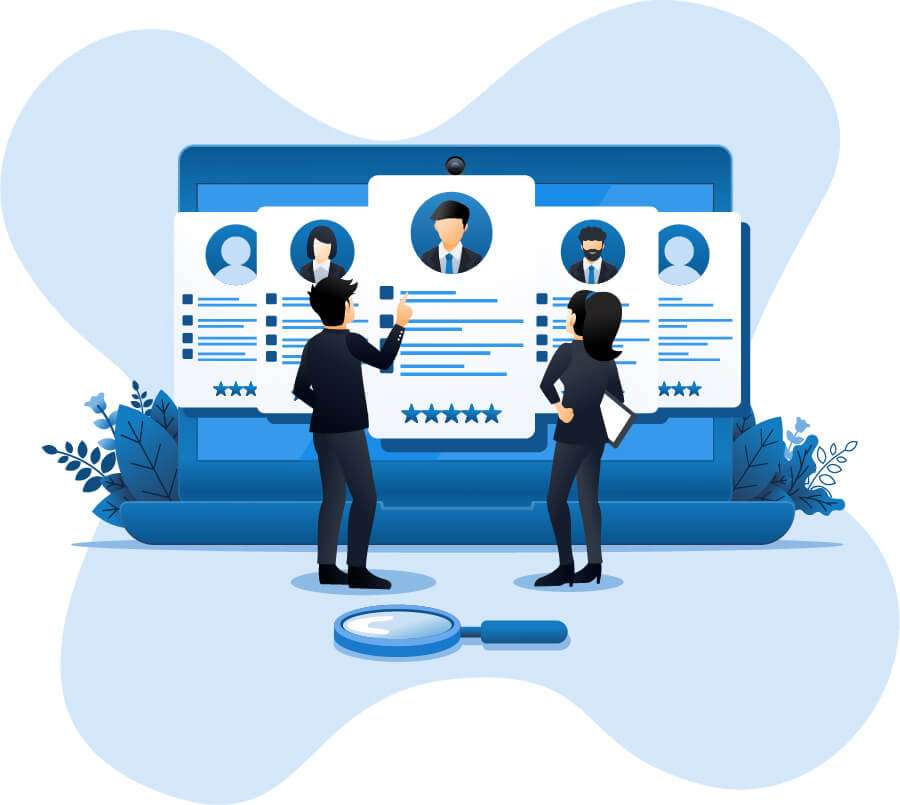 Content Marketer - English
Job Type: Part-time, with the chance to expand to full-time

Location: Remote (North America)

Req. ID: 1001-202102
Job Description
Our team of content marketers possess exceptional storytelling skills and are adept at utilizing AI/technology to convert intricate and technical concepts into compelling and informative content. They deeply understand how to use AI/technology to enhance their storytelling and create content that effectively engages prospective leads, drives conversions, and fosters long-term customer retention. These individuals are true magicians with the ability to captivate audiences and effectively communicate complex information through the use of cutting-edge technology.
Responsibilities
The AI/Technology Content Marketer is responsible for developing exceptional quality content for internal and client-specific campaigns. The role requires a strong understanding of AI and technology skills to create content that is optimized for search and user experience for all channels of content, including online, social media, email, point of purchase, mobile, video, print, and in-person.
Responsibilities include, but are not limited to:
Developing an AI/Technology-focused content strategy that supports marketing campaigns, determining which methods work for the brand and why. The continuous evolution of the strategy is a must.

Creating on-brand, consistent content in style, quality, and tone of voice specific to each buyer persona.

Mapping out an editorial content calendar and defining the owners for specific subjects or persona groups.

Role-modeling best practices in grammar, messaging, writing, and style.

Integrating content activities with other marketing disciplines, including SEO, social media, and analytics.

Conducting ongoing usability tests to monitor and improve content effectiveness. Gathering data and analytics and making improvements based on those results.

Defining and implementing standards, systems, and best practices for content creation, distribution, maintenance, retrieval, and repurposing, including the real-time implementation of content strategies.

Leveraging market data to develop AI/Technology-focused content themes/topics and executing a plan to develop assets that support a point of view and educate customers that lead to critical behavioral metrics.

Using and improving existing content development tools and leveraging Google Workspace, HubSpot, and integrated tools to maximize content creation effectiveness and quality.
Key Activities:
Conducting research on AI/Technology-related trends related to the project or campaign scope.

Integrating keywords into the content strategy and evaluating their effectiveness.

Understand your audience and their needs to tailor your content accordingly.

Produce captivating and distinctive blog articles, emails, and social media updates that align with your campaign goals and reflect the latest trends.

You can use various resources, such as quora.com, to identify your audience's questions and devise content that addresses those queries.

Adapt successful content for use on multiple channels.

Design email campaigns that cater to subscribers who access gated content or opt-in to receive emails.

Manage and update the content on our website.
Requirements
BA/BS degree or equivalent work experience.

Past marketing experience preferred.

Excellent communication skills and creativity.

HubSpot Marketing/Inbound certification preferred

Proficiency in HTML/CSS and Adobe Creative Suite is desirable but optional.
More important than the above: you are passionate about writing and storytelling, creating engaging content, and winning people.